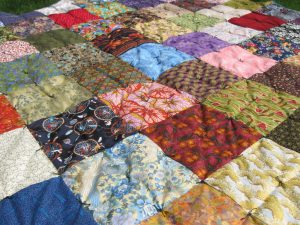 Calling All Seamstresses!!!!
The Okeene Library needs your help. We are hosting a project to benefit the foster children of Blaine County. Throws will be made to give to the children in foster care. We are asking for volunteers to cut, sew and tie the throws. We plan on this to be an on going project for about six weeks in length. The library will be available during regular hours or evenings by appointment.
If you would like to help, but cannot come to the library, a pattern will be made available. All throws should be the size stated on the pattern. However, your creativity is not limited. There will be samples of finished throws on display at the library meeting room. An organizational meeting will be held Tuesday Oct 22, 2019 at 6:30 PM
Fabric and thread has been donated for this project. If you are interested in helping, please call the library at 822-3306.